"Auto" View
The "Auto" tab will auto-populate the "Recent" section with a list of extensions that have been assigned to the same department as the called extension. The Auto tab will also show caller preview data for any integrated CRM/DB application and a customized greeting linked to the dialed DID number.
Select a preferred mode of operation from straightforward mouse driven to standard keyboard controls. Go Operator also has a special mode for touch screen operation.
Go Operator allows a greeting script and notes to be associated with the dialed number.* This information can be retrieved from any database listed under the Integrations option in the Configuration menu.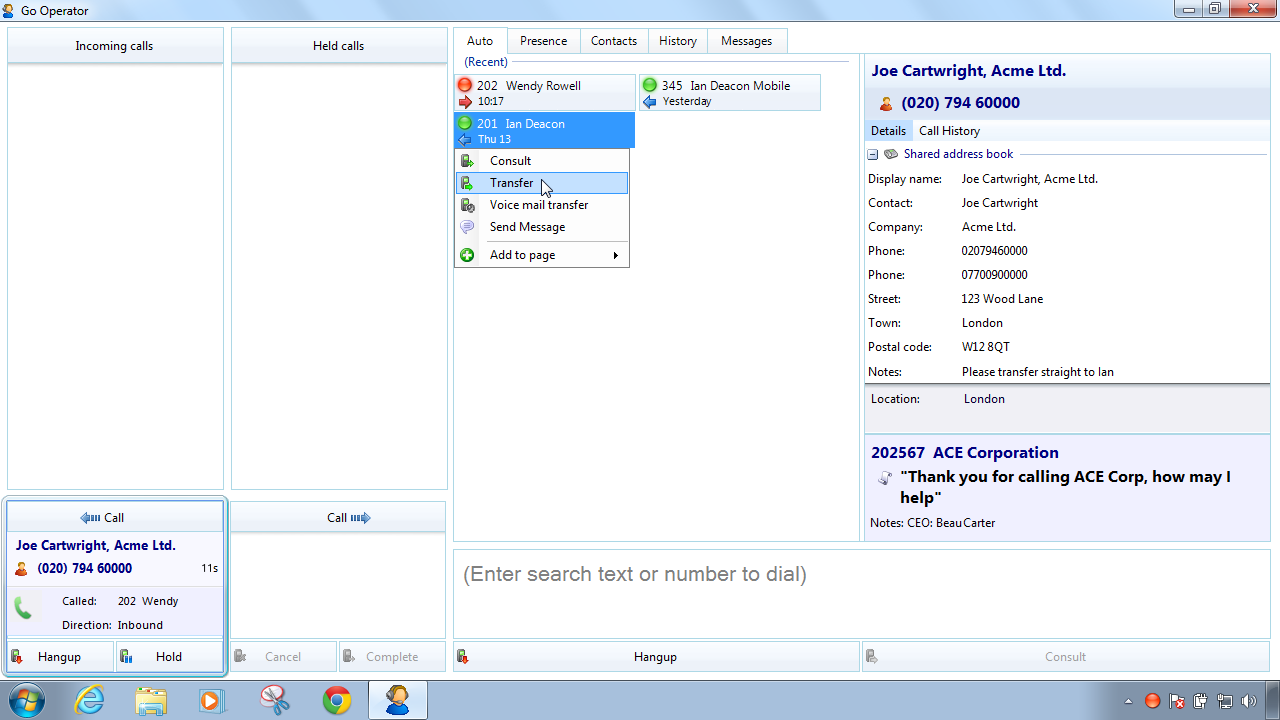 ---
"Presence" View
Use a wallboard type view to check if co-workers are available to take a call, are already on a call, are set as DND or if call forward has been set.
Set up personal Presence tabs and configure Go Operator to present the tab when a call to a selected DID number is received.