Menu della Barra delle applicazioni
When Go Integrator Cara for Mac is running, a colored circle icon will be displayed in the Menu Bar.
The icon color represents the current user status: e.g. green for ready or available status.
To open the client and access tools and settings, click on the Go Integrator icon within the Menu Bar.
Icon Definitions:

Home:Return to main Tray mode menu
Chiamate recenti:Summarised call history

Dispositivo Preferito:Select the preferred device used to make and receive calls

Aiuto :Search and open relevant topics in online help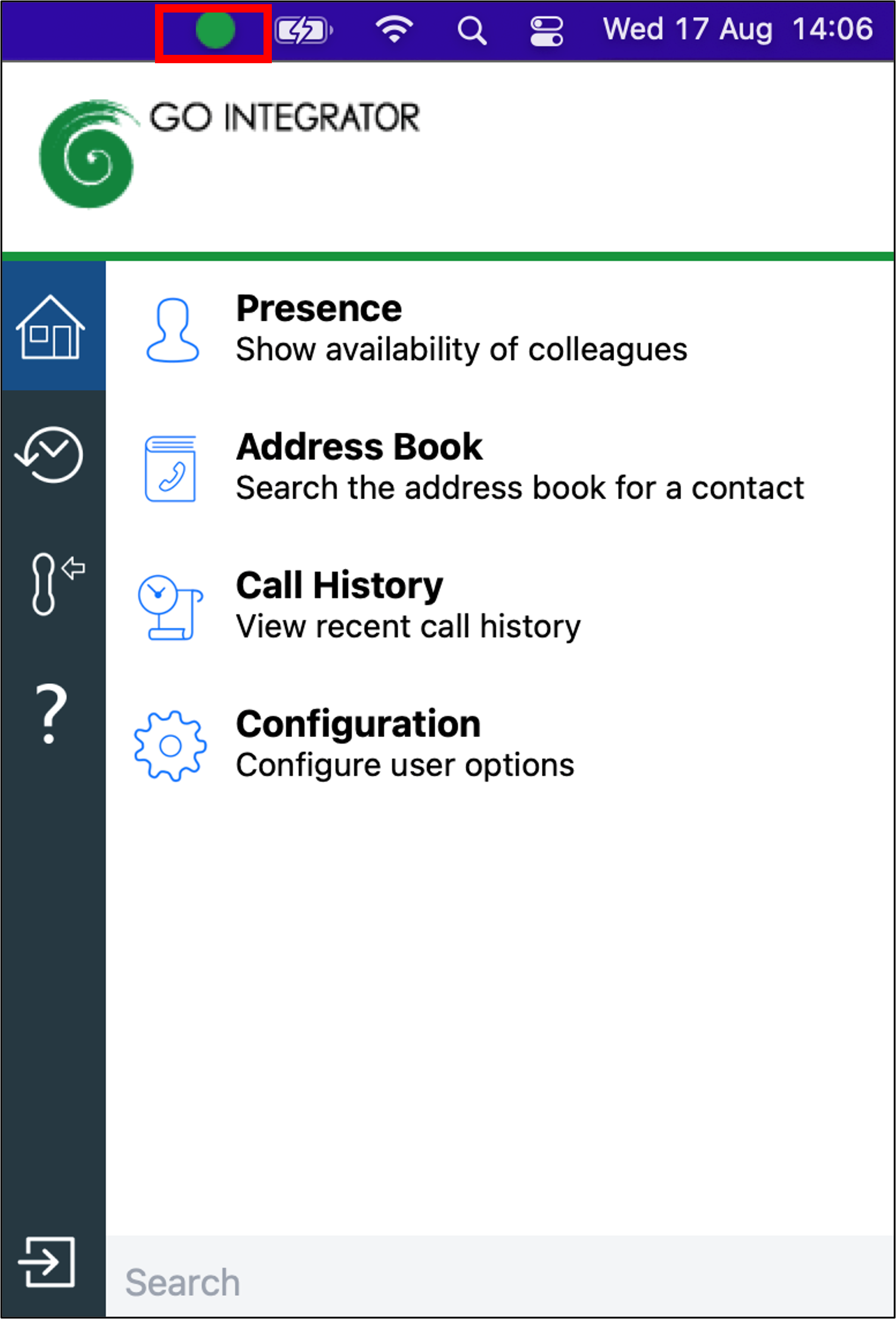 Argomento correlato: Configurazione.
Argomento correlato: Presence.
Argomento correlato: Rubrica.
Argomento correlato: Cronologia Chiamate.
Icon Status Indicator
The Go Integrator icon color displayed represents the status of your user extension combined with your Microsoft Teams availability, if Microsoft Teams integration is enabled and active:

Verde: User is ready/available

Red: User is busy (flashing indicates ringing)

Amber: User is away (flashing indicates current call on hold)

No Entry sign: User is set to Do Not Disturb