Address Book window
The Address book window is accessed from the Address book item on the main menu or tray menu icon. It provides access to a local address book included with the client.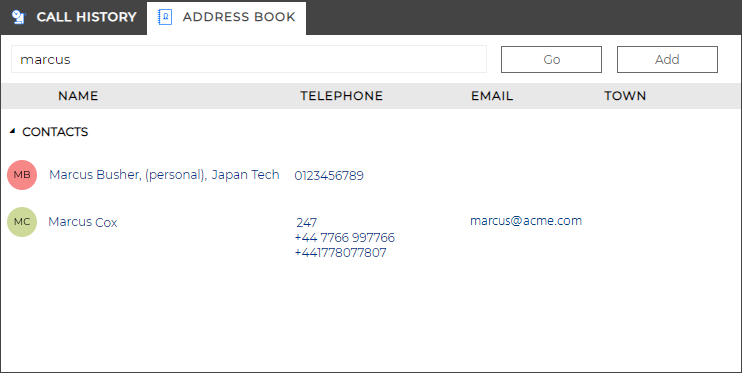 Search text
Enter the text to search for within the contacts.

Click on this button to begin the search.

Click this button to add a new contact record to the Address Book (Personal Phone list or Cloud Contacts).

Related topic:Contact Record window
Search results
Click on the telephone number of a contact to dial them or the name to pop the contact record.