Call Handling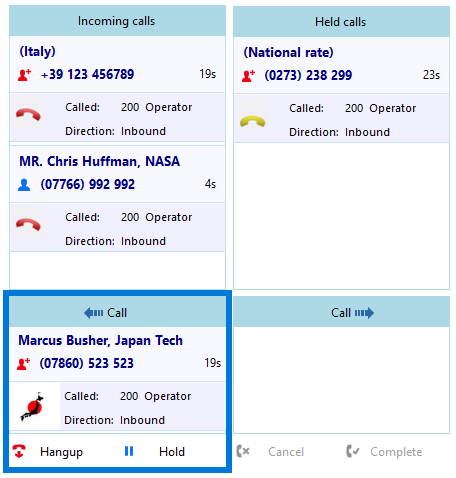 Status options
Enable or disable DND, or Forward.
Held call(s)
Current held calls awaiting transfer or another action.
Incoming call(s)
New incoming calls waiting to be answered appear here.
Current call(s)
Calls that have already been answered.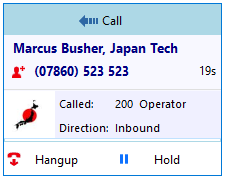 Contact information
The name and telephone number of the caller or called person.
Call information
Other information about the current call.
Call actions
Use these buttons to interact with the current call.