Using the API to make new layouts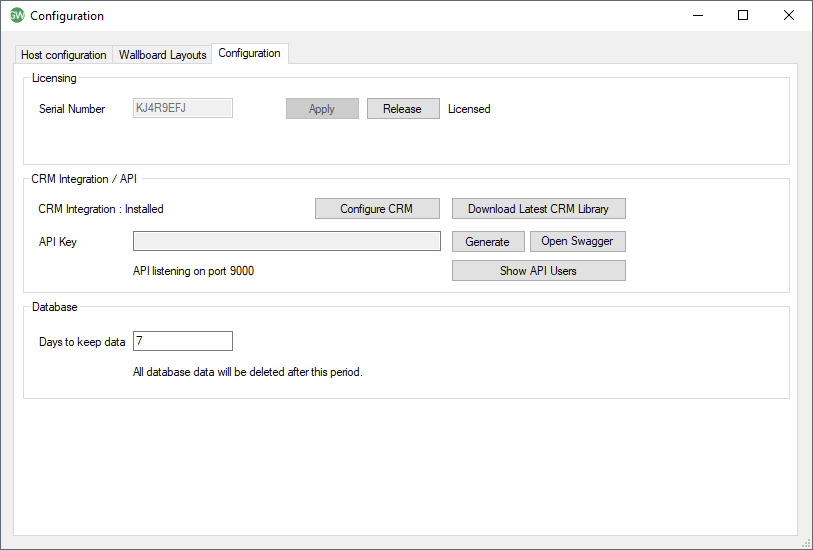 An API (application program interface) is available with Go Wallboard that enables third party applications to get access to the same statistics used by Go Wallboard. This is particularly for generation of more complex historical layouts or to embed call centre information into business applications such as service desk systems. The API is a standard rest API documented using Swagger making it friendly and easy to use by software developers.
To use the API go to File / Configuration / Configuration click on 'Generate' in the 'CRM integration / API' section and copy the API key generated. Then click on 'Open Swagger' and paste the API key into the 'api_key' field in swagger to start interrogating the data available through the API.
The API requires a license to operate and a single license is shipped with Go Wallboard as standard. A license is consumed by IP address. To release the license simply click on 'Show API Users' and then right click on the connection you want to release the license from and select 'Release'.