Wizard
The Host Wizard takes the user through the configuration steps for Go Wallboard step by step.
To start the Wallboard Wizard, click the Wizard button in the Configuration screen.
Give the Host (Wallboard) a name: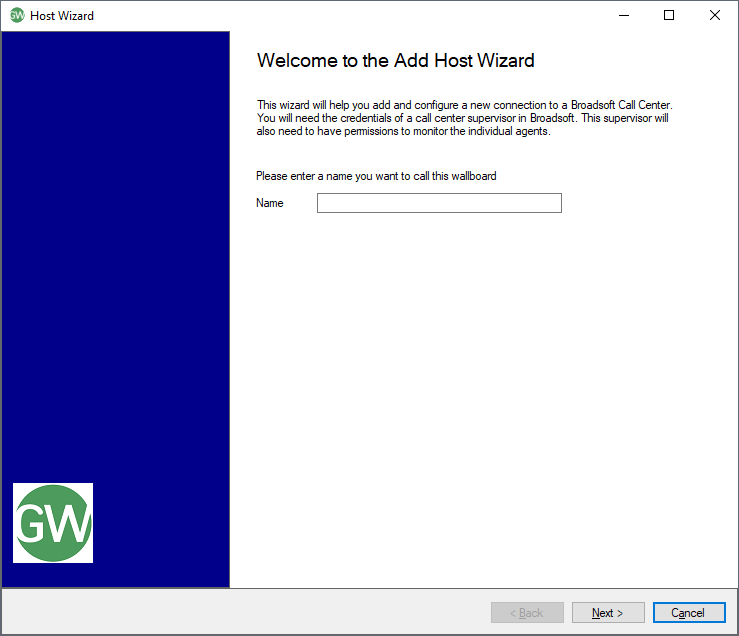 Your server is set by your provider, please test connection.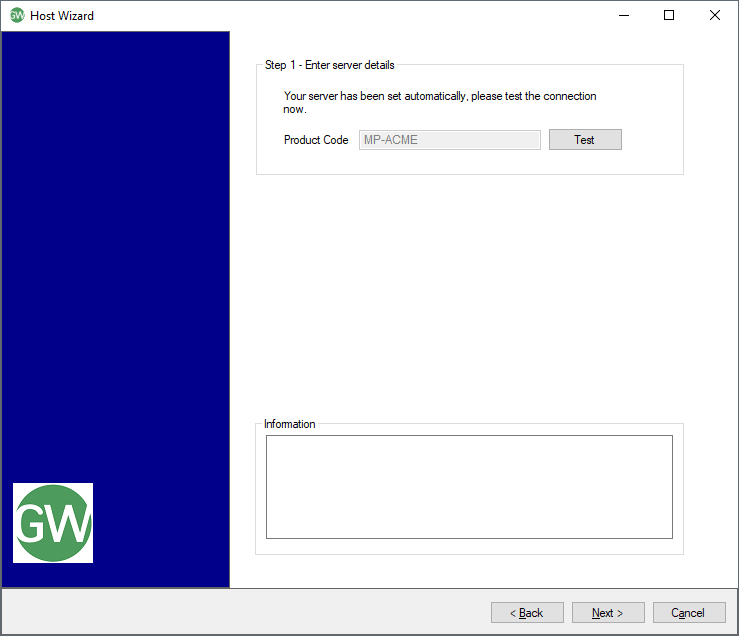 Once accepted, another box will appear requesting entry of the Username and Password of an account which is set as a Supervisor, for at least one Call Centre in BroadWorks. Click Test to confirm the login credentials are valid.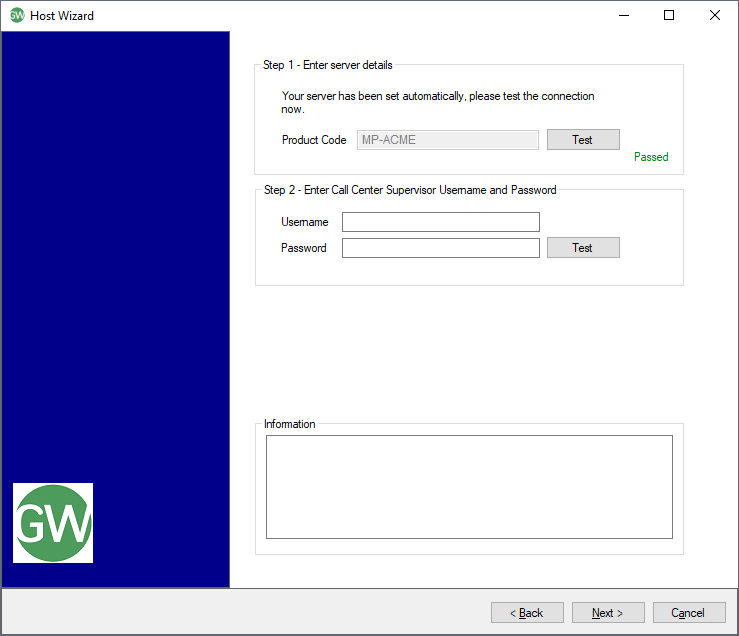 NOTE: If the test fails it does not necessarily mean your Username and Password are incorrect. It may mean the default XSP Events and Actions paths used to connect to the system have been changed by your Service Provider. It is still advised to check you entered the Username and Password correctly.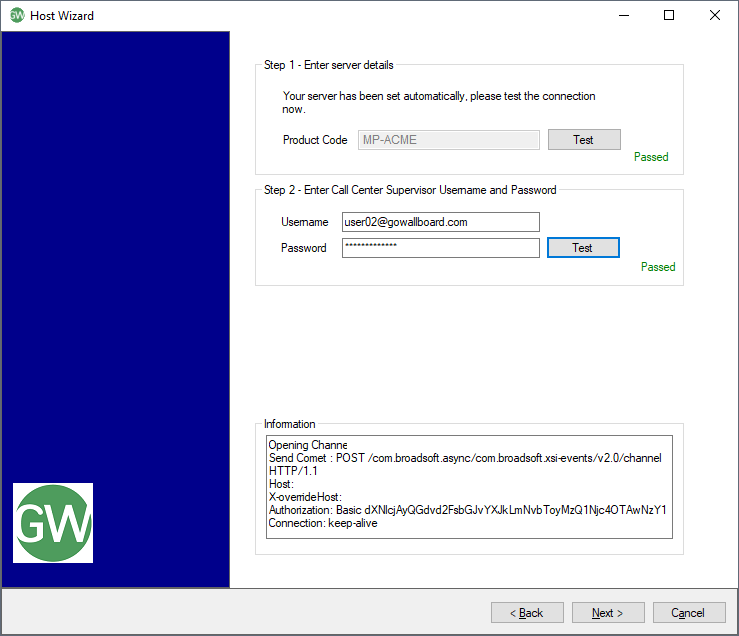 After successful entry of the server and user credentials click Next to be taken to the next screen which allows you to check which Call Centres and Agents your supervisor account can monitor. Click the relevant Test button to check these.
NOTE:This step is optional, but it is recommended to ensure correct Call Centres and Agents are being displayed.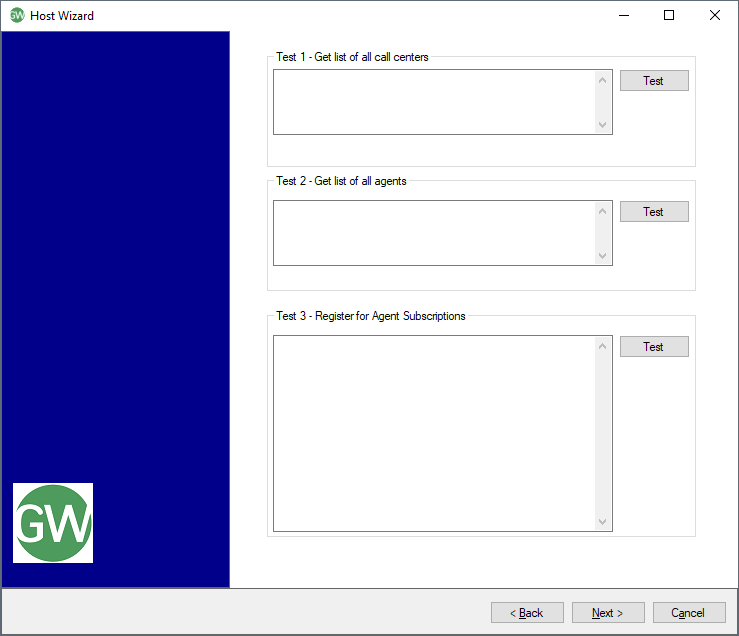 Click Next to go to the final screen and click the Select button to choose the layout/s you wish to display and the switching interval between each layout (if more than one layout is chosen).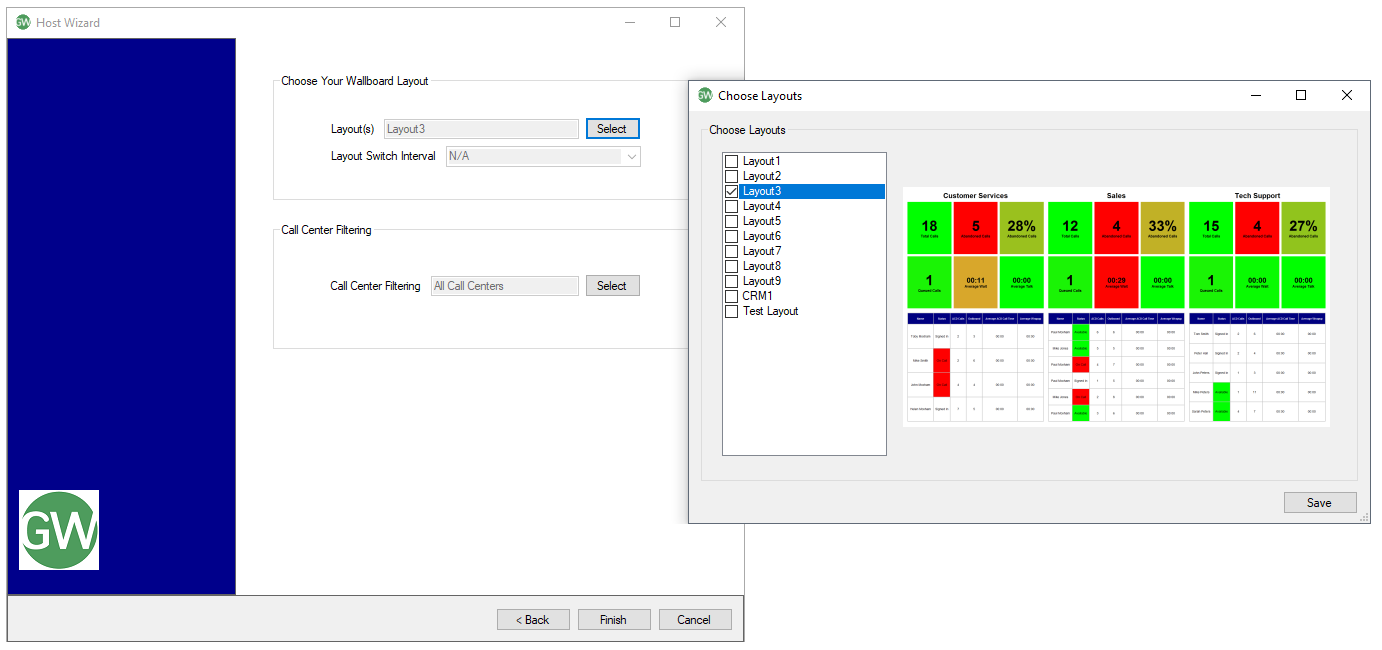 Finally, if the supervisor can monitor multiple call center queues then "Call Centre Filtering" option can be used to select which queues to display on the Wallboard. This can be an important setting as some layouts are optimized to display a certain number of queues.
Click Finish to complete the Wizard and add the Host.