Status Bar
The Status Bar is located at the bottom of the Go Wallboard Window and extends across the entire width of window. It is used to conveniently present different information and options. To enable the Status Bar, click on the File menu and then click 'Status Bar'.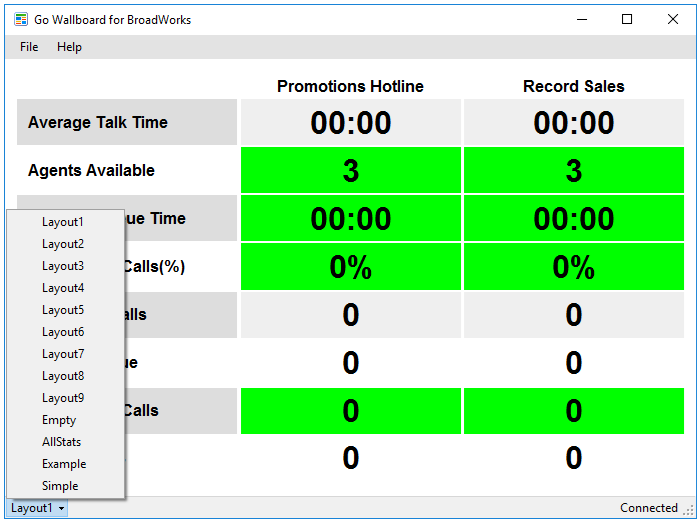 Layout selector
The Layout selector is located on the left hand side of the status bar and allows a user to easily switch between available layouts by simply clicking on the option and selecting the preferred layout.
Connection status 
Connection status is located on the right hand side of the Status Bar and displays the connection status between Go Wallboard and the hosted telephony platform. States available are:
Connected: correctly connected and working as expected.
Disconnected: failed to connect to platform.