Wallboard Description
Using "Layout 1" as an example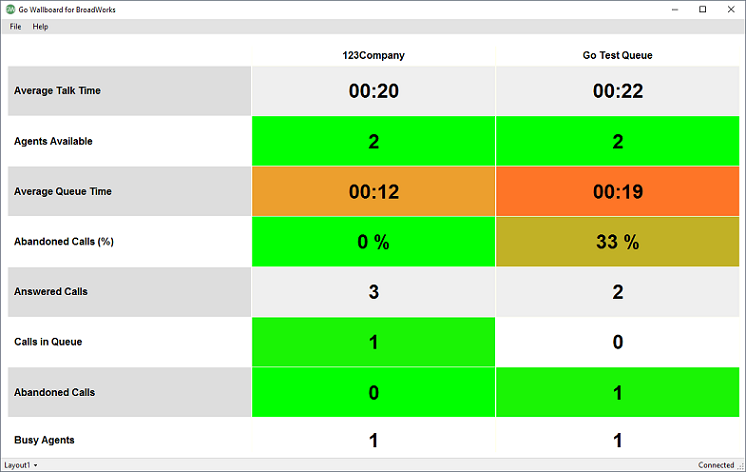 ACD queue name: Statistics for 'Go Test Queue' call centre are visible in this column.
Threshold Status: Displays notifications based on the preconfigured: Call Waiting, Call Count and Colour scheme.
Average Talk Time: Average time an agent spent on a call (excluding ring time).
Agents Available: Number of agents available to take a call.
Average Queue Time: Average time a call was ringing before it was picked up.
Abandoned Calls: Calculate percentage of abandoned calls based on total number of calls.
Answered Calls: Total number of answered calls.
Calls in Queue: Displays current number of calls waiting in the queue.
Abandoned Calls: Displays number of abandoned calls.
Busy Agents: Number of busy agents, agents that are currently on a call.
Event Viewer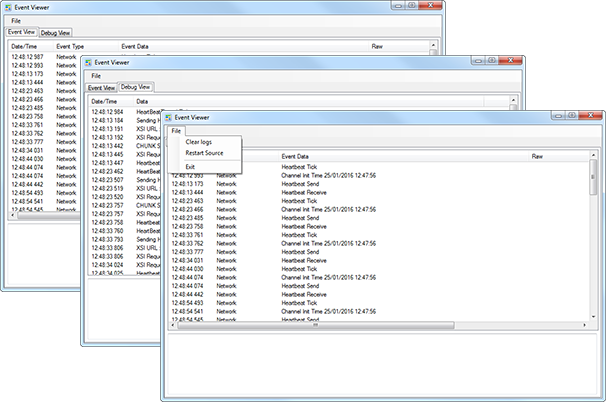 Event Viewer allow administrator to check/clear logs and restart source (socket) connection.