Installation
Installing and Configuring Broadworks Go TAPI
This document will guide you through the process of Installing and configuring Broadworks Go TAPI.
Installing the Driver
First download and launch Broadworks Go TAPI Installer.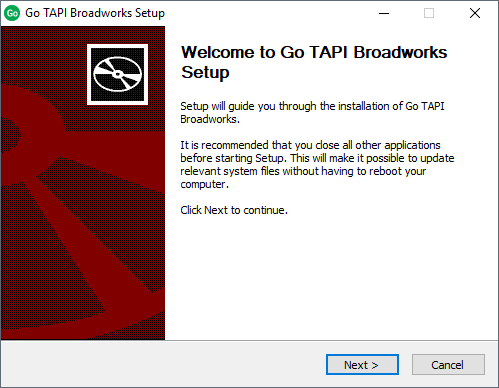 Click "Install" and wait for the installation to finish.
Once the installation has completed, you will see the Go TAPI has been added to the list of telephony providers in Phone and Modem (Control Panel > Phone and Modem > Advanced).
If it is not showing then click on "Add", Select it from the list and click "Add".
IMPORTANT NOTE:If Go Integrator is also installed on the end user's PC you may see another driver "UCDial TAPI Driver". Please select and remove this to avoid any chance of interference.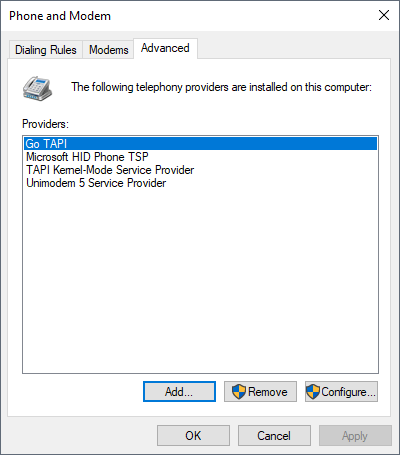 To configure TAPI, right-click on the TAPI Tray Monitor and select "Configure TAPI driver".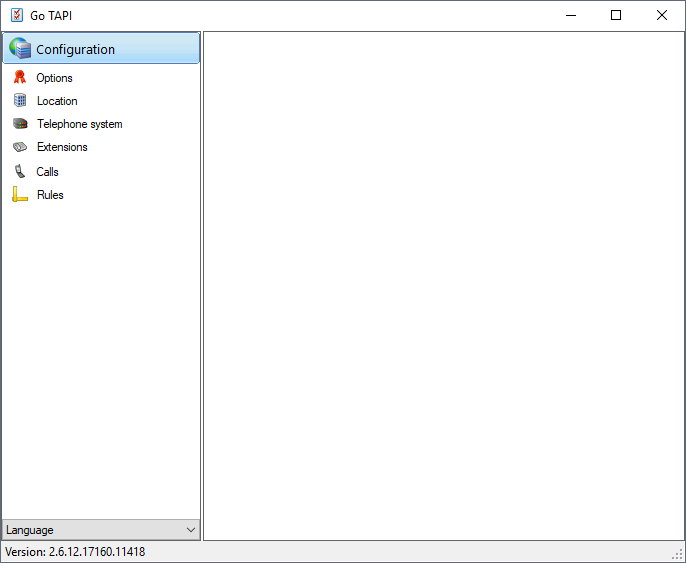 The above screen will be presented and configuration can begin. Click the following link to view configuration information: click here
NOTE:
Start the Go TAPI Service requires PC administrator rights.
In some instances Remote Access Connection Manager may interfere with Go TAPI and it is advisable to disable the service.
It is advisable to reboot the PC after installation has completed.