Installatie
Broadworks Go TAPI Installeren en Configureren
Dit document begeleidt u bij het installeren en configureren van Broadworks Go TAPI.
Installeren van het Stuurprogramma
Download en start eerst Broadworks Go TAPI Installatieprogramma.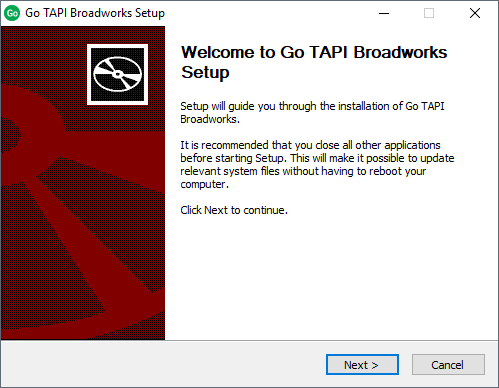 Klik op "Installeer" en wacht tot de installatie is voltooid.
Nadat de installatie is voltooid, ziet u dat de Go TAPI x64 is toegevoegd aan de lijst met telefonieaanbieders in Telefoon en Modem (Configuratiescherm > Telefoon en Modem > Geavanceerd).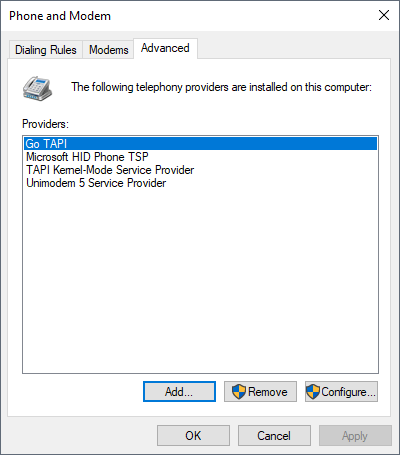 Om TAPI te configureren, klikt u met de rechtermuisknop op de TAPI Tray Monitor en selecteert u "TAPI stuurprogramma configureren".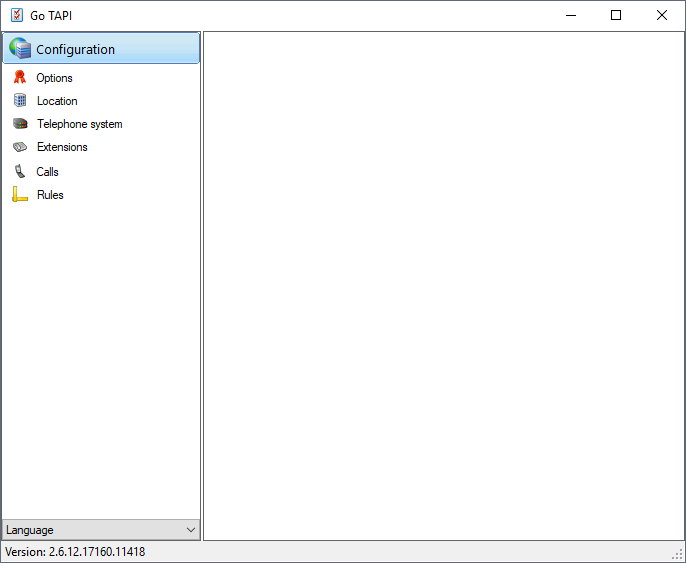 The above screen will be presented and configuration can begin. Klik op de volgende link om configuratiegegevens te bekijken: klik hier
Opmerking:
Voor het starten van de Go TAPI Service zijn beheerdersrechten voor PC vereist.
In sommige gevallen kan Remote Access Connection Manager interfereren met Go TAPI en is het raadzaam om de service uit te schakelen.
It is advisable to reboot the PC after installation has completed.