Fenêtre Carnet d'adresses
La fenêtre Carnet d'adresses est accessible à partir de l'élément Carnet d'adresses dans le menu principal ou dans la barre de tâches. Il donne accès à un carnet d'adresses local inclus avec le client.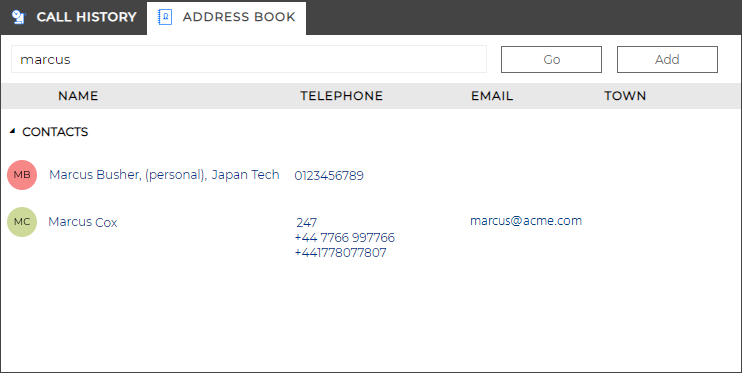 Recherche de texte
Entrez le texte à rechercher dans les contacts.

Cliquez sur ce bouton pour lancer la recherche.

Click this button to add a new contact record to the Address Book (Personal Phone list or Cloud Contacts).

Sujet connexe:Fenêtre Registre de contact
Résultats de la recherche
Cliquez sur le numéro de téléphone d'un contact pour le composer ou sur le nom pour faire apparaitre l'enregistrement du contact.