Ventana Libreta de Direcciones
La ventana de la Libreta de direcciones se accede desde el elemento de libreta de direcciones en el menú principal o en el icono de la bandeja de menú. Se ofrece acceso a una libreta de direcciones local incluida con el cliente.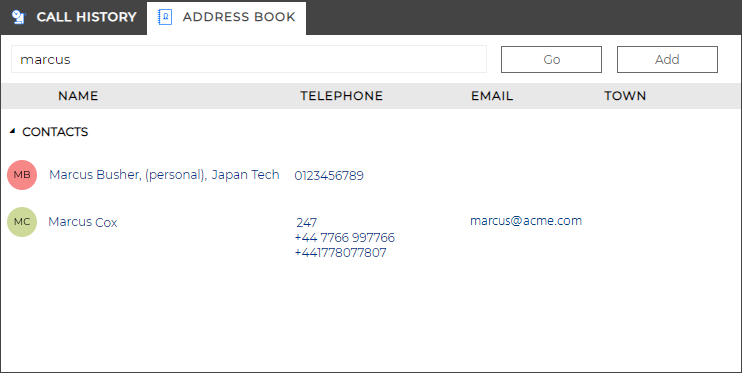 Texto a buscar
Introduzca el texto a buscar dentro de los contactos.

Haga clic en este botón para iniciar la búsqueda.

Click this button to add a new contact record to the Address Book (Personal Phone list or Cloud Contacts).

Tema relacionado:Ventana de Registro de Contactos
Resultados de la búsqueda
Haga clic en el número de teléfono de un contacto para marcarlo o en el nombre para que aparezca el registro del contacto.