Adressbuchfenster
Sie können auf das Adressbuchfenster über den Adressbucheintrag im Hauptmenü oder das Symbol im Taskleisten-Menü zugreifen. Es bietet Zugang zu einem lokalen, im Client enthaltenen Adressbuch.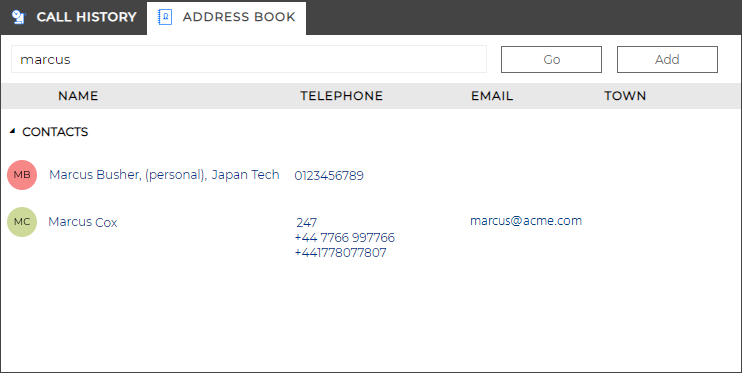 Suchbegriff
Geben Sie einen Suchbegriff für die Kontaktsuche ein.

Klicken Sie hier, um die Suche zu starten.

Click this button to add a new contact record to the Address Book (Personal Phone list or Cloud Contacts).

Verwandtes Thema:Kontaktfenster
Suchergebnisse
Klicken Sie auf die Telefonnummer eines Kontakts, um ihn zu wählen, oder auf den Namen, um den Kontaktdatensatz anzuzeigen.