Instalación
Instalación y configuración de Broadworks Go TAPI
Este documento lo guiará a través del proceso de instalación y configuración de Broadworks Go TAPI.
Instalación del controlador
Primero descargue e inicie el Instalador de Broadworks Go TAPI.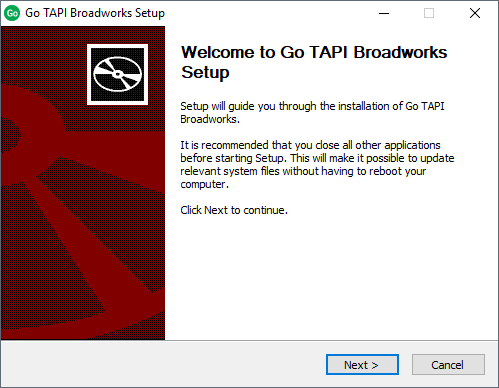 Haga clic en "Instalar" y espere a que finalice la instalación.
Una vez que la instalación se haya completado, verá que Go TAPI x64 se agregó a la lista de proveedores de telefonía en Teléfono y módem (Panel de control> Teléfono y módem> Avanzado).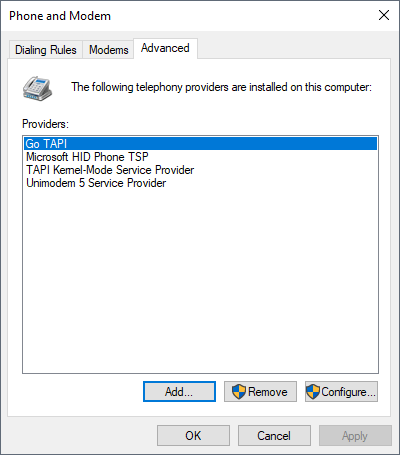 Para configurar TAPI, haga clic con el botón derecho en el Monitor de Bandeja TAPI y seleccione "Configurar el controlador TAPI".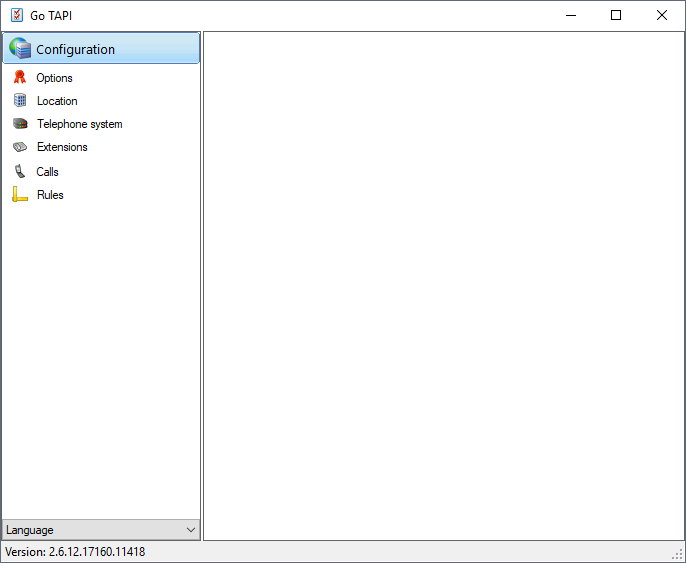 The above screen will be presented and configuration can begin. Haga clic en el siguiente enlace para ver la información de configuración: haga clic aquí
Nota:
Iniciar el servicio Go TAPI requiere derechos de administrador del PC.
En algunos casos, el Administrador de Conexión de Acceso Remoto puede interferir con Go TAPI y es aconsejable desactivar el servicio.
It is advisable to reboot the PC after installation has completed.