Licensing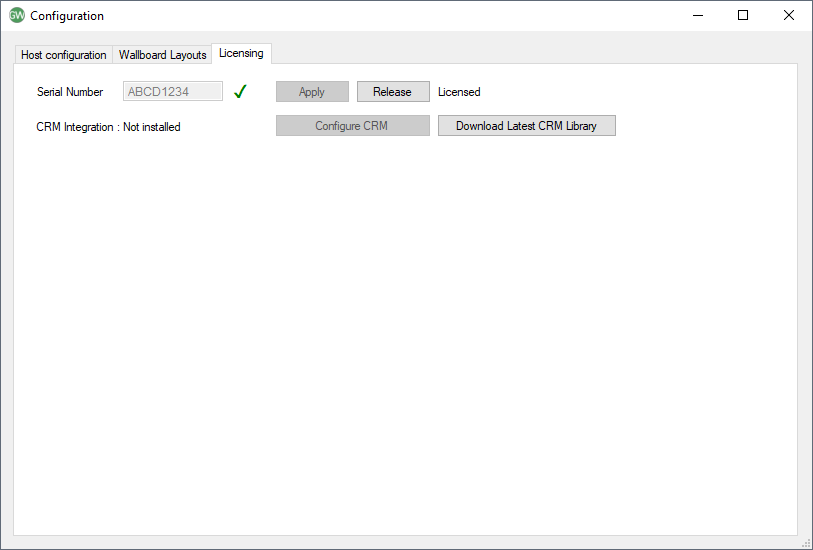 A license is required to use the product and is provided in the form of an eight digit serial number. To enter the serial number, please go to File -> Configuration and select the tab called 'Licensing'. Enter the serial number and click on 'Apply'. A serial number can contain more than one license and can be used across multiple client PCs. The license is consumed by a combination of the Windows username and PC name.
Release license button:If you have previously registered Go Wallboard and you want to move the software to another computer then you must release the software from the original machine. To do this, press the 'Release license' button and write down the code that you are given.
Before installing Go Wallboard on the new machine, you must make your Go Wallboard maintainer aware that you are moving the license. They will need the serial number and the release code you have been provided.
CRM Integration
Please download and Install the latest CRM library from the above window and to see the CRM Configuration helpclick here